< h 1 >
Optimal Dental Care
< / h 1 >
Optimal Dental Care officially opened their doors on September the 25th 2015. With a blank canvas ahead, Optimal Dental Care approached The Distillery to assist in building an Optimal Dental Care brand and surrounding brand campaign.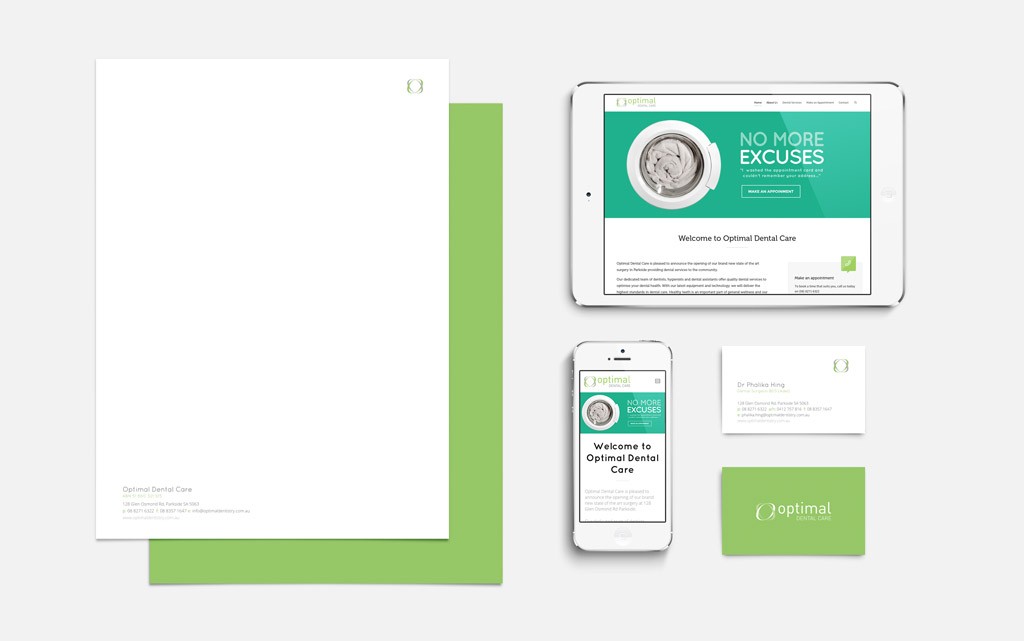 The Distillery began the process by guiding Optimal Dental Care on a journey to discover who they are as a brand, what they are about and what makes them different to their competitors.
Based on their brand, personality and offer, The Distillery developed a brand campaign – 'No More Excuses'. As part of this campaign we have produced print, press, direct mail, social media marketing, a radio campaign and a website landing page (with a full website on the way!).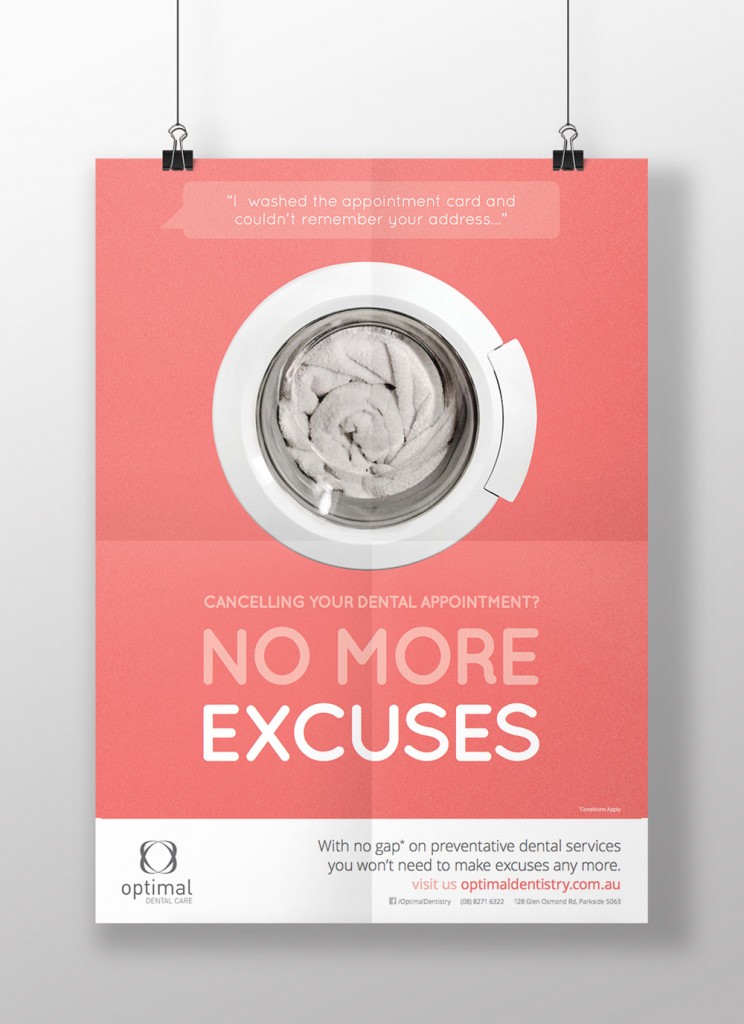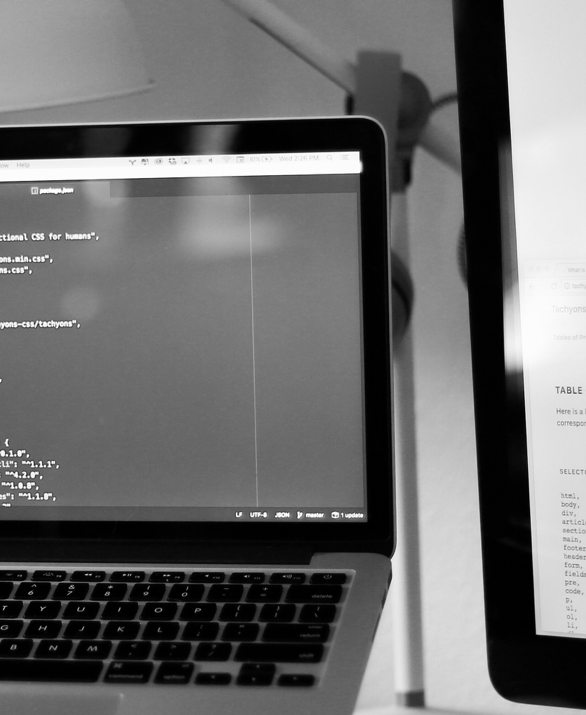 // Talk to us about your next project
----------------------------------------------//