< h 1 >
PREPD Hyrdation
< / h 1 >
THE CLIENT
PREPD HYDRATION
PREPD is the Adelaide invention set to revolutionise sports drinks. It was born over 20 years of collaborative medical research between Flinders and Yale Universities with the goal to create a better oral rehydration solution to treat severe dehydration in developing countries. This formula has now been repurposed as PREPD, a two step sports drink to enhance athletic performance.
THE TASK
PREPD wanted to reposition their brand for the wider sporting community, not just elite athletes. In addition they wanted to improve the website's user experience increasing retention and acquisition rates leading to higher conversions.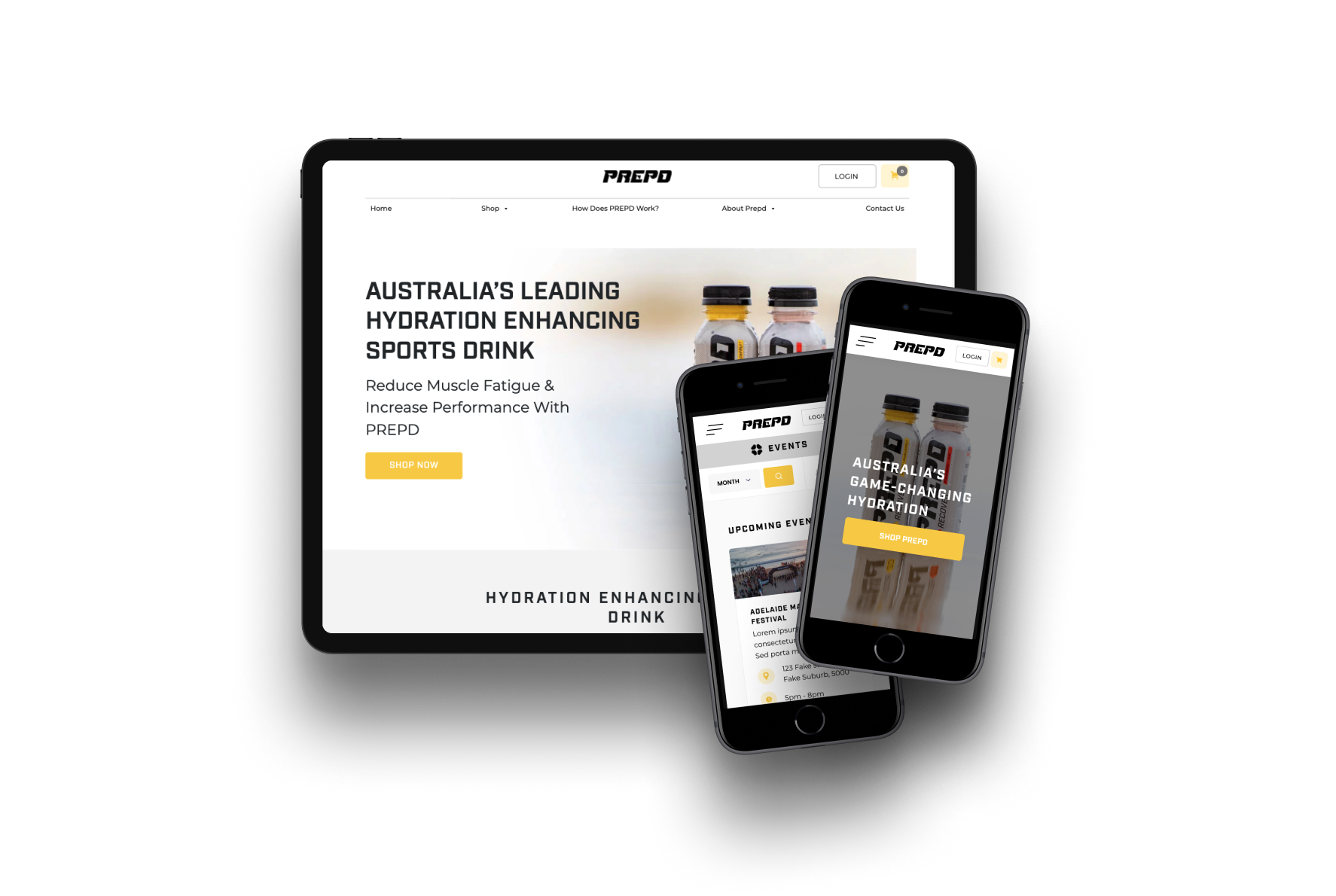 THE PROCESS
The distillery refined the creative styling of the PREPD brand to appeal to a broader audience, ie. not just elite athletes.
We moved away from the masculine hard look and feel towards a fresher, cleaner website that is well balanced and easy to read. We set a tone of bringing the community together to embrace an active daily lifestyle by using images of people interacting with the surrounding environment; at an event, training or working in high energised space.
Overall the website is designed to feel inclusive and motivating.
THE RESULTS
PREPD's digital presence now has a contemporary and broadly appealing interface. PREPD Hydration is live, offering online subscriptions to customers and a future proof eCommerce store that is built to scale. PREPD plans to continue growing their market presence globally in the near future.