< h 1 >
Stone's and Soda
< / h 1 >
It's always easy when a product is already a favourite. Right?
Known around the world as the classic winter warmer, The Distillery were briefed on reinventing this infamous winter favourite for the Aussie summer.
Stone's Green Ginger Wine needed a fresh insight that not only paid homage to the existing product heritage, but also provided a relevant and contemporary introduction to twenty-somethings who have no knowledge of the brand. The core insight determined was that no one really knew how to drink it, especially in 40 degree heat.
With only a small budget, a simple strategy was necessary that could be built upon overtime. Make it social, yet sophisticated – 'Stone's and Soda' was born! We wanted Stone's to feel like a natural fit in the Aussie market, a new way of thinking about the brand.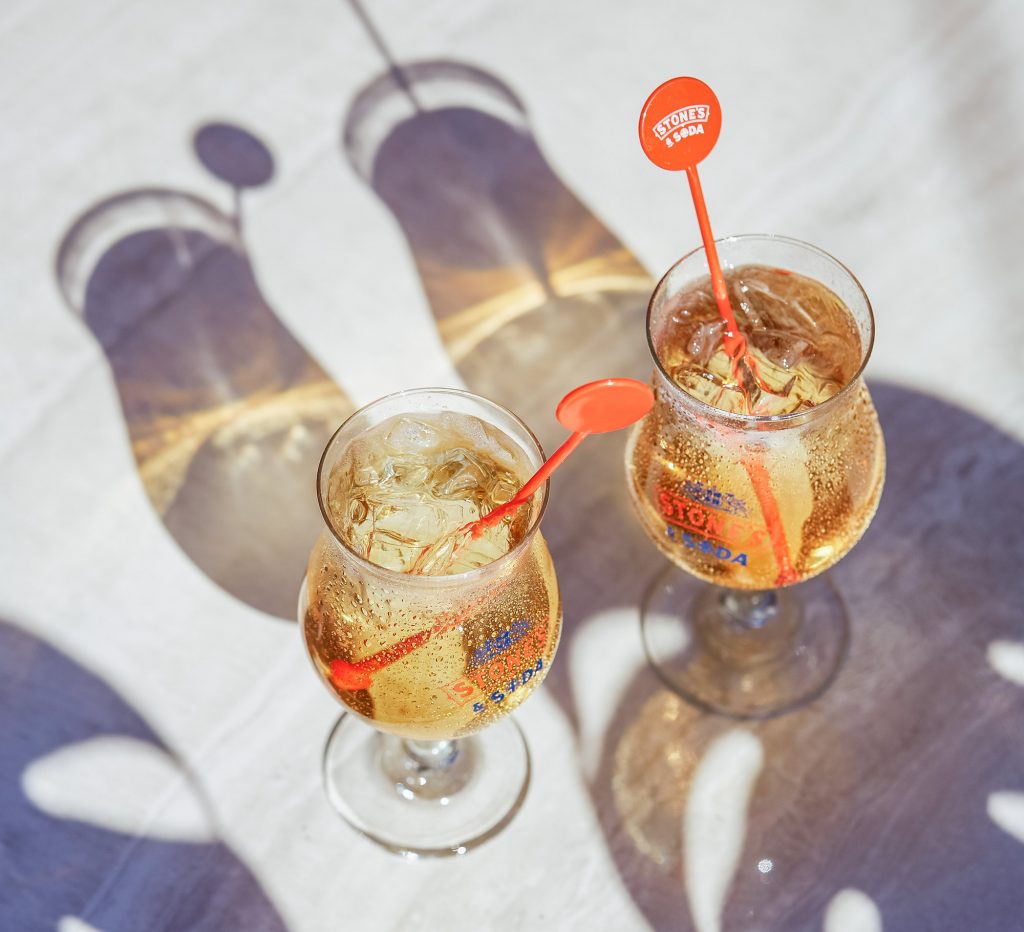 The first step was updating the bottle design to 'celebrate summer' whilst reflecting Stone's long history with a nod to its birthplace. Creating a backbone for demand at on & off premise venues, we developed a range of collateral for venues to understand new serving methods and promos in bottle shops pairing a free soda water with every Stones purchased. The consumer campaign then ran in the lead up to Christmas, with outdoor and social media leading the charge.
Four months of eclectic social content – designed to be fun, engaging and conversational was created and included video, animation, photography and memeable updates. The simplicity of the strategy and initial launch campaign has been well received – by both consumers and industry. For the first time, pubs are not only stocking Stone's but featuring it on their menus.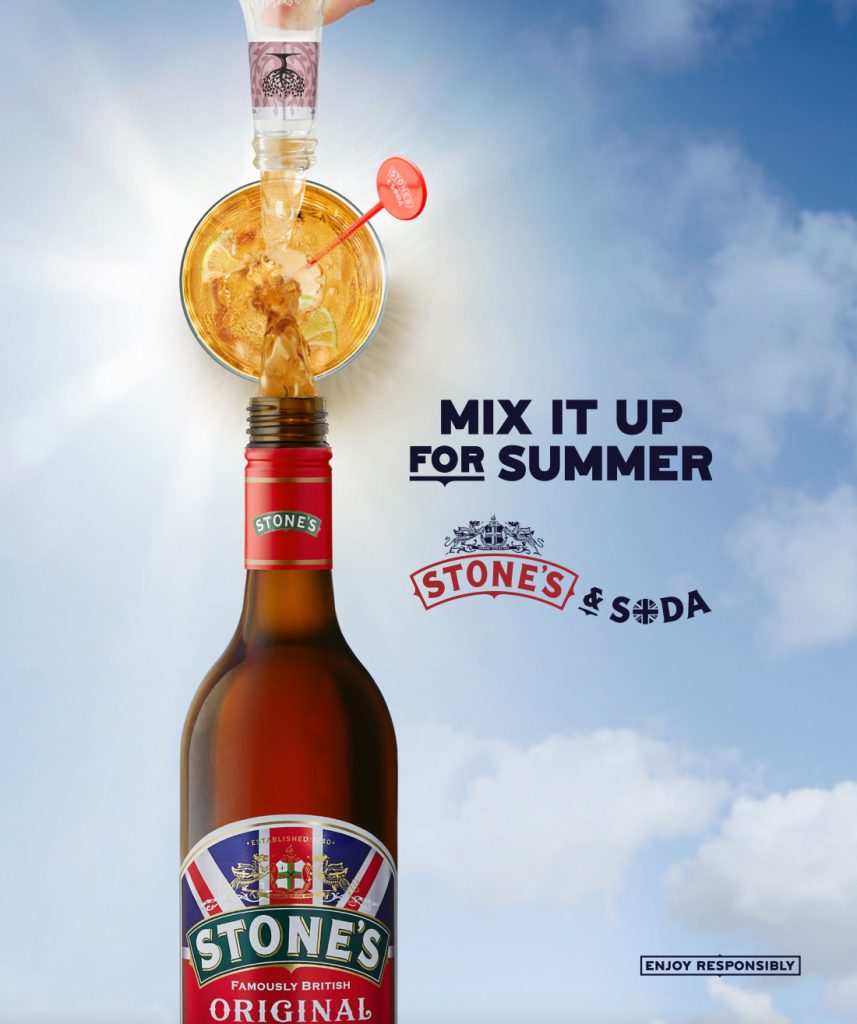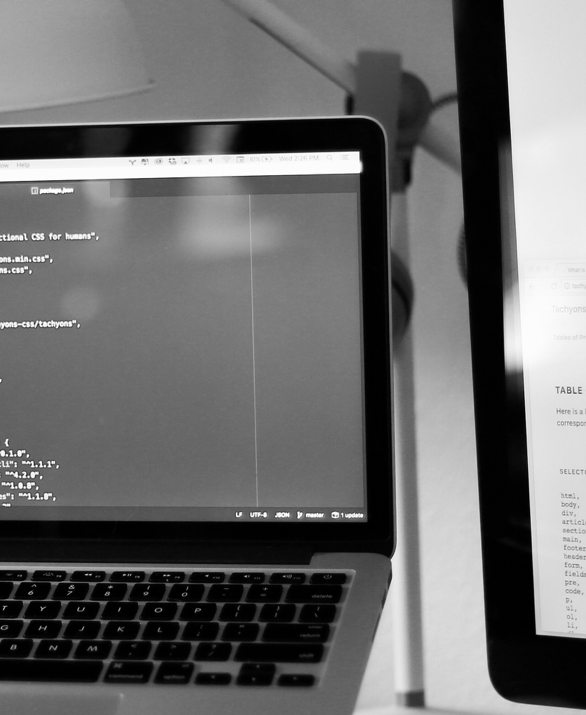 // Talk to us about your next project
----------------------------------------------//